Get Professor Batty's book about life handling
to your own book shelve!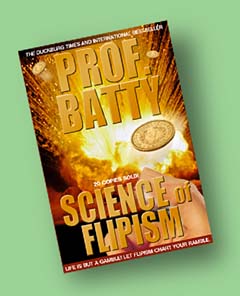 Download the book jacket, which
you can print on A4 sized paper and paste around
book sized approximately
18 cm in height and 12 cm in wide, spine is 2 cm.
Best result with color laser jet printer.


Höpsismin alkukielinen painos!
Bestseller, 20 copies sold Duckburg wide!

High quality jpg -image 874K
300 dpi resolution.