Takaisin etusivulle
Takaisin kirjojen pääsivulle
<- Edelliset kirjat
Seuraavat kirjat ->
Ihmismetsästäjän salaisuus
James Oliver Curwood
The river's end
Riksin sarja N:o 61





Inkan testamentti
Karl May
Das Vermächtnis des Inka







Intiaanimatka
Sven Christer Swahn
Indianresan
Lasten toivekirjasto N:o 22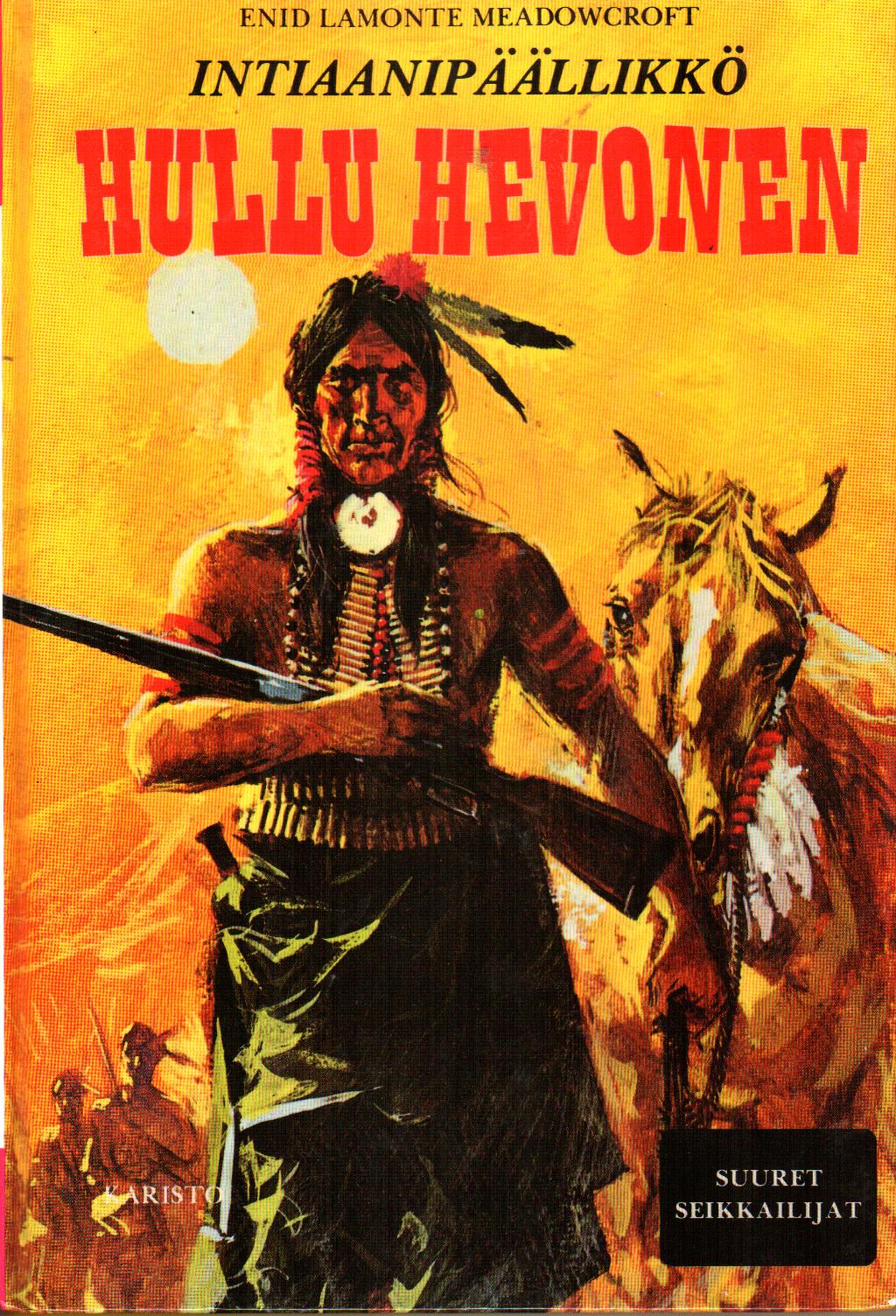 Intiaanipäällikkö Hullu Hevonen
Enid Lamonte Meadowcroft
Crazy Horse
Suuret seikkailijat





Intiaanipäällikön kosto
Edgar Rice Burroughs
Apache Devil
Ami-kirjat





Intiaanit - Tietohyrrä 2
Stig Ericson
Indianer och vita





Kalliovuorten kuningas
James Oliver Curwood
The grizzly king
WSOY 10mk romaaneja N:o 53





Kamelit tietävät kuolemaa
Simo Penttilä
Arizona-sarja






Kanjonin kutsu
Zane Grey
The Call of the Canyon
Riksin sarja N:o 46





Kapteeni Plumin rohkeus
James Oliver Curwood
The Courage of Captain Plum
Riksin sarja N:o 78





Karjatila Twin Sombreros
Zane Grey
Twin Sombreros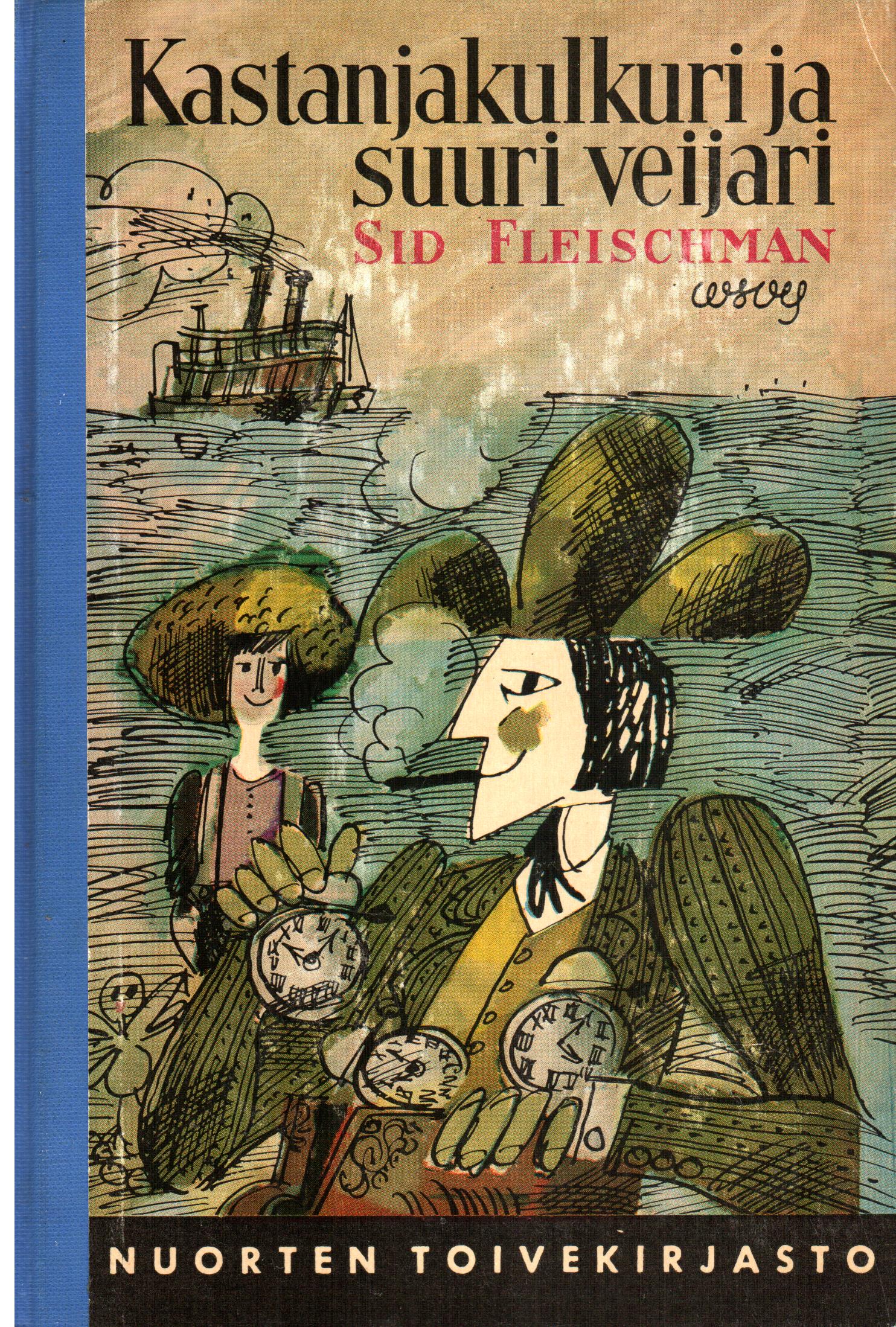 Kastanjakulkuri ja suuri veijari
Sid Fleischman
Chancy and the Grand Rascal
Nuorten toivekirjasto N:o 173





Kazanin poika
James Oliver Curwood
Son of Kazan







Kirottu laakso
James Oliver Curwood
The plains of Abraham
Riksin sarja N:o 67





Kitty
Anne Lykke
Cowboy-Kitty
Mantereen Nuorisokirjasto





Kivityttö
Conrad Richter
A country of strangers







Klondyken kuningas
Jack London
Burning daylight
Joka kodin tähtikirjasto N:o 27





Kohtalon uhmaaja
James Oliver Curwood
A Gentleman of Courage
Riksin sarja N:o 68





Korpien kutsu
Jack London
The Call of the Wild
Koulun peruskirjasto N:o 38





Kotkansilmä
J. Nowee
Vaasan nuorisokirjat N:o 10







Kotkansilmä ja valkoinen sulka
J. Nowee
Witte veder
Artkon nuortenkirjat






Kullankaivajia ja intiaaneja
Mayne Reid
The lost mountain: a tale of Sonora
Punainen sulka N:o 2





Kultakuume
Kenneth Ulyatt
Custer's Gold (1. osa)







Kummitusratsastajat
Simo Penttilä
Arizona-sarja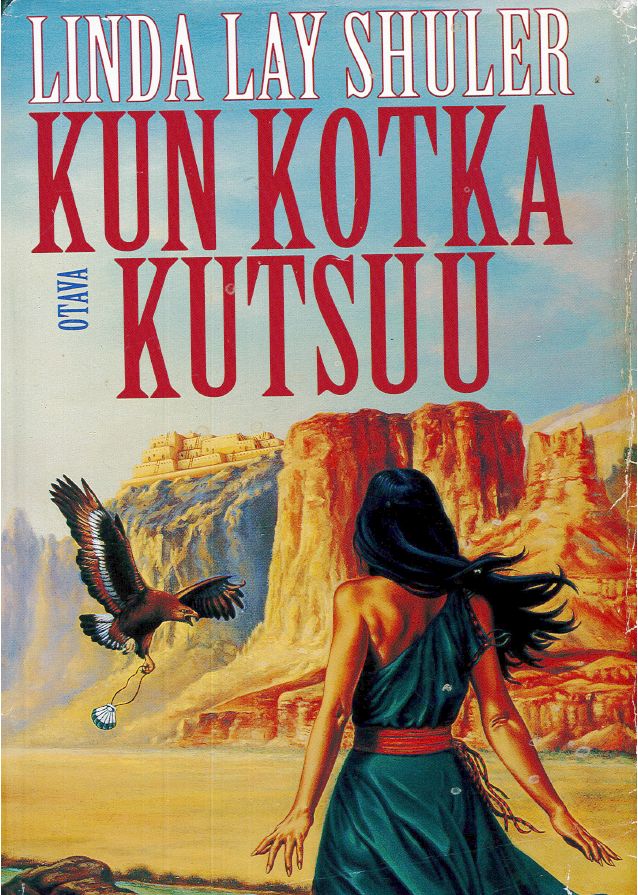 Kun kotka kutsuu
Linda Lay Shuler
The Voice of the Eagle







Kun mies on mies
Harold Bell Wright
When a man's a man
Riksin sarja N:o 62





Kuolemanmajan salaisuus
James Oliver Curwood
The Danger Trail
Riksin sarja N:o 80





Kuoleman polulla
James Oliver Curwood
Riksin sarja N:o 69






Kuolleista palanneet
James Oliver Curwood
The Crippled Lady of Peribonka
Riksin sarja N:o 63





Kuudestilaukeavat
Juri Nummelin







Kuulin pöllön kutsuvan
Margaret Craven
I heard the Owl Call My Name






Kuvernööri kukistuu
Simo Penttilä







Lainsuojattoman kosto
Bradford Scott
??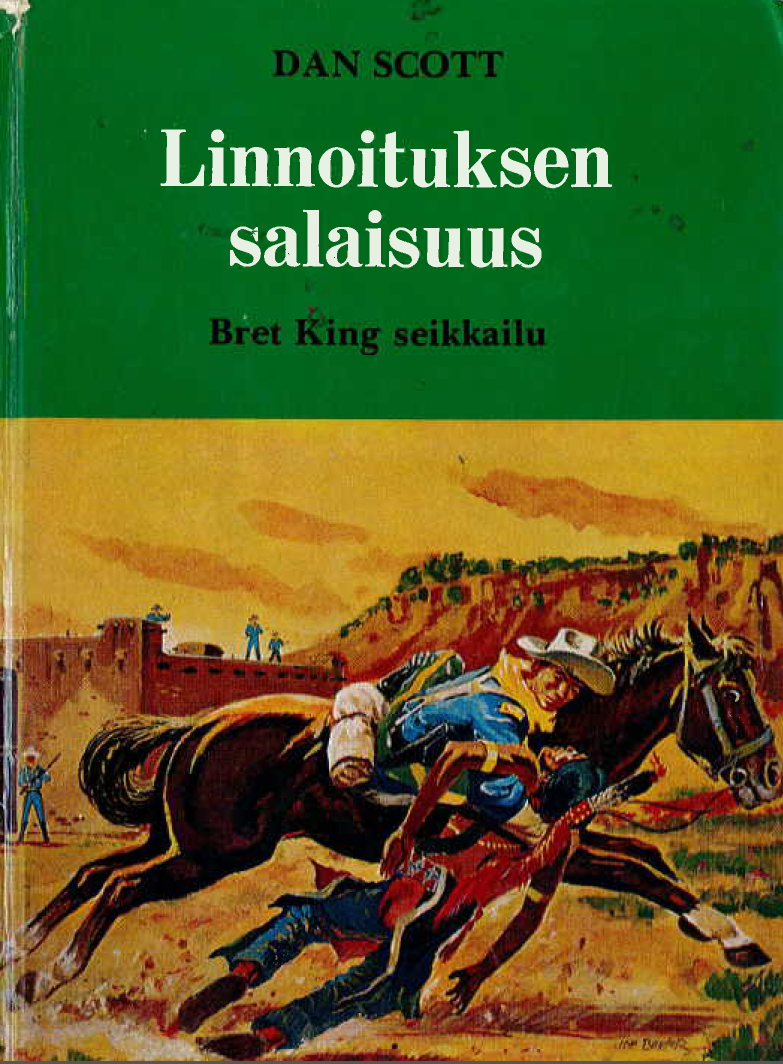 Linnoituksen salaisuus
Dan Scott
The Secret of Fort Pioneer






Louisiana
Maurice Denuzière
Louisiane






Lumikenttien laki
James Oliver Curwood
The Honor of the Big Snows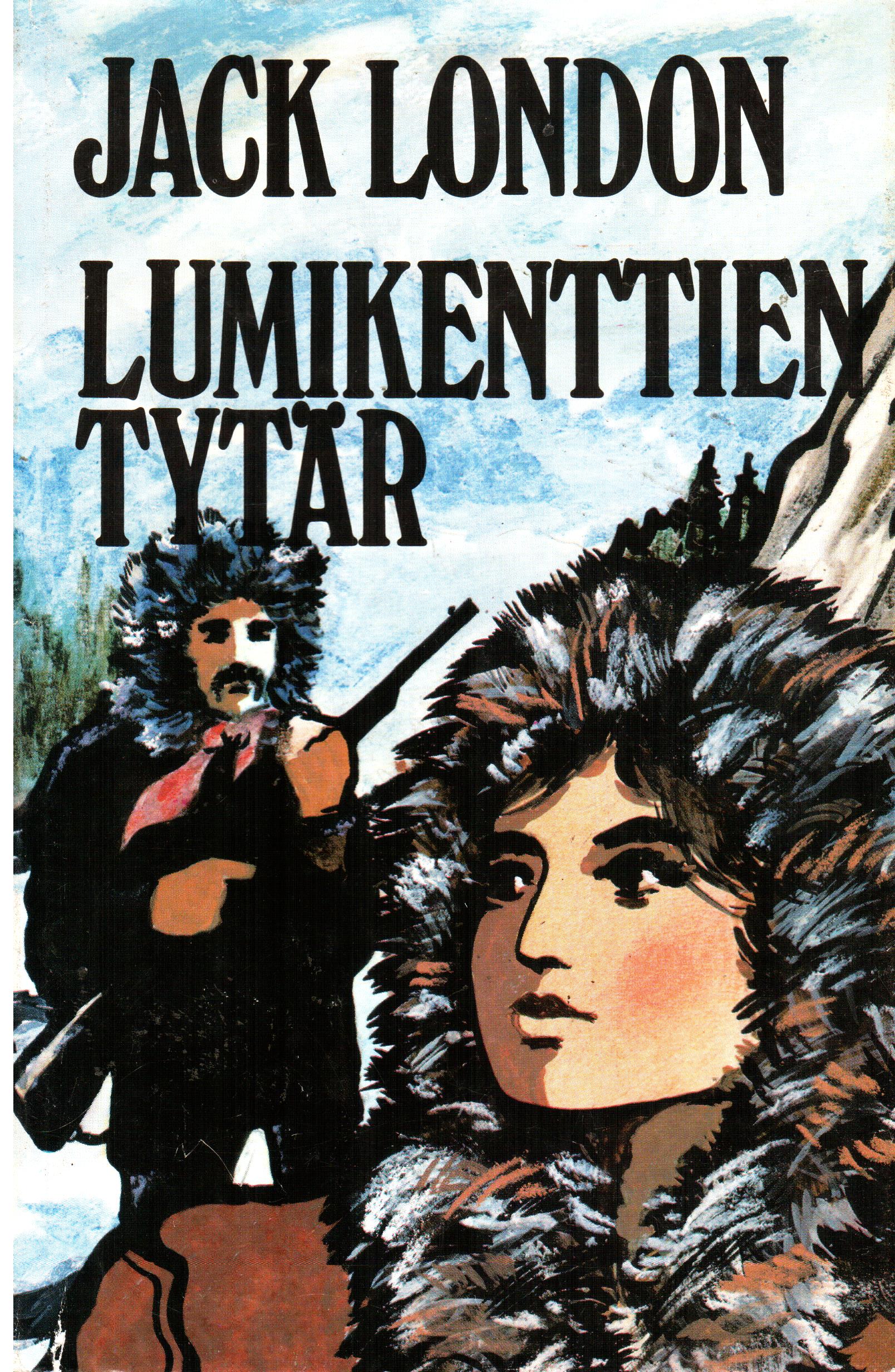 Lumikenttien tytär
Jack London
A Daughter of the Snows







Lumikenttien tytär / Erämaan kutsu ja novelleja
Jack London
A Daughter of the Snows / The Call of the Wild
Sisältää novellit: Valkoinen hiljaisuus (The White Silence), Nolattu (Lost Face), Revontulten tytär (A Daughter of the Aurora), Eränkäynnin salaisuudet (The Wisdom of the Trail).






Luumujen poukama
Laura Ingalls Wilder
On the Banks of Plum Creek







Lännen mies
Louis L'Amour
Bendigo Shafter






Lännen tähtien alla
Zane Grey
The light of the western stars
Riksin sarja N:o 27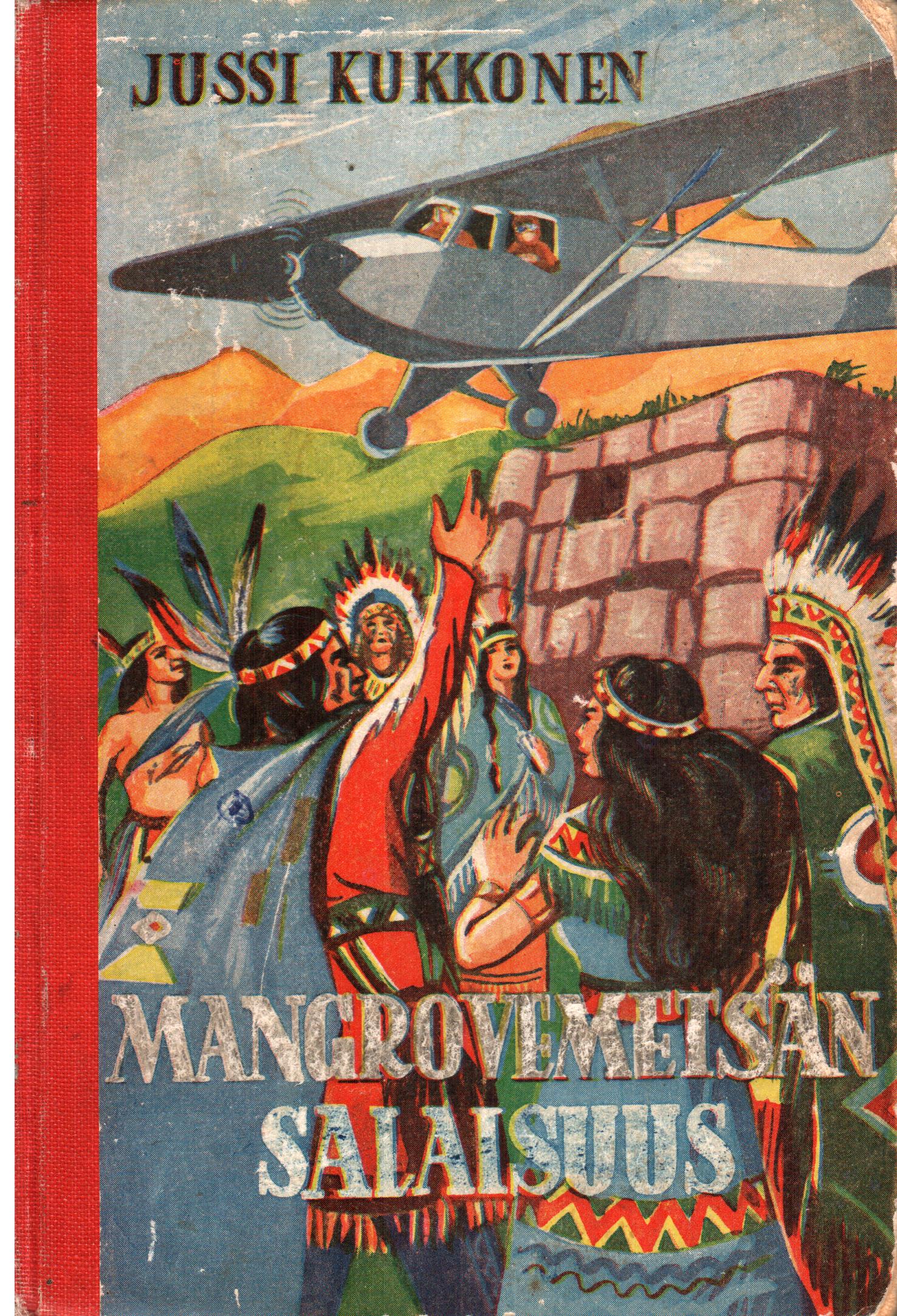 Mangrovemetsän salaisuus
Jussi Kukkonen
Arvi A. Karisto Osakeyhtiö Nuorten kirjoja N:o 4






Merkurius tietokirja: Cowboy
David H. Murdoch
Cowboy





Metsien mies
Zane Grey
The man of the forest
Riksin sarja N:o 42





Mississipin metsästäjäpojat
Mayne Reid
The boy hunters of the Mississippi (1. osa)
Kariston nuortenkirjasto






Montana ratsastaa
Evan Evans
Montana rides!






Morsian saapuu kaupunkiin ja muita lännen tarinoita
Stephen Crane







Nevada
Zane Grey
Nevada
(Huom. Tähän päivitetään kansipaperillinen versio, kun sellaisen löydän)





Niin vaelsivat sisarukset
Ann Rutgers
De Kinderkaravaan
Suuri nuorten kirjakerho






Nopsajalka
Edward S. Ellis
Ned in the blockhouse
Punainen sulka N:o 4





Nopsajalka erämaassa
Edward S. Ellis
Footprints in the Forest







Nopsajalka ja uudisraivaajat
Edward S. Ellis
The Hunters of the Ozark
Kariston nuortenkirjasto





Nopsajalka kalliovuorilla
Edward S. Ellis
Deerfoot in the Mountain
Kariston nuortenkirjasto






Nopsajalka punanahkojen käsissä
Edward S. Ellis
Camp fire and wigwam
Kariston nuortenkirjasto






Nopsajalka seikkailee
Edward S. Ellis
The lost trail






Nuori metsänvartija
Zane Grey
The Young Forester
Riksin sarja N:o 57





Näkymätön intiaani
Erkki Rekimies
TaskuSet







Onnen kultaiset vuodet
Laura Ingalls Wilder
These Happy Golden Years